Moving out at 18 Survival Guide
Don't do it! Sit back & re-evaluate your situation at home…is it really that bad? If not stay there as long as you can & take advantage of it. Life is good. If not…..well then welcome to the journey.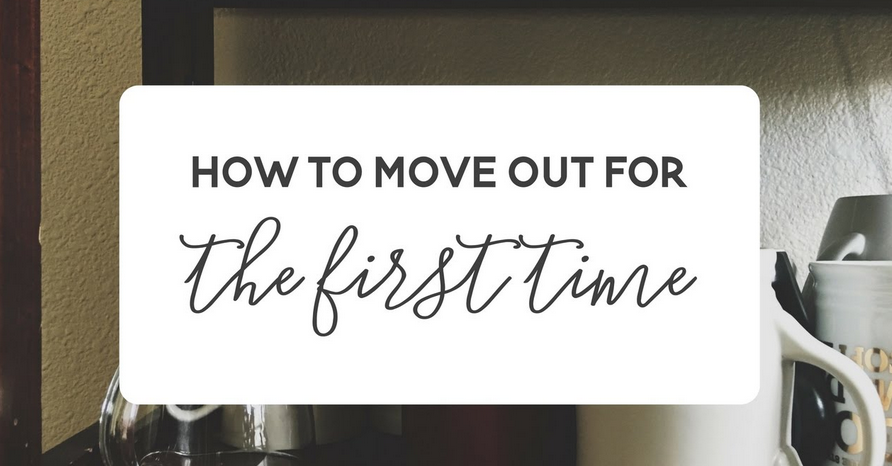 Let's go back in time…
Living completely on your own isn't everything it's hyped up to be. I grew up in a very strict hispanic household, I was barely allowed to go out, even after I graduated highschool (knowing I wanted to be a makeup artist & I already had my cosmetology license, I expected my mother to treat me like an adult..so wrong lol). I had an early curfew, I wasn't allowed to sleep over anyone's house & my phone which I paid for every month was taken away every night at 9 pm. Electronics were not allowed in my room..laptops & everything were gone after that time. I always felt like I was constantly being yelled at. My mother & I argued about me not going to college. I knew I didn't need a college education to be successful. Because I didn't want to go, my mother started making me pay rent….& still live under her dictatorship. I decided to pay rent somewhere else where I'm actually free to do as I please…
So there I went..2 weeks after I graduated high school I left the house.
I watched hundreds of videos on youtube about moving out at 18 & I seriously feel like not a single video prepared me for what really happened. They all talk about the general stuff but no one gets into the nitty gritty details of it.
Before your smart ass even thinks about moving out….
Make sure:
-You've built your credit…you need credit in order to get a legit apartment ..not just a room..my first credit card was from capitalone…use it to buy small things & pay it off every month…DO NOT ABUSE THE CREDIT CARD UNLESS YOU WANT TO BE IN DEBT
-Have enough money saved (emergencies happen..I can't tell you how much money I've spent on car troubles…I had to buy a new car!…you could have medical emergencies too…I moved out having saved $10,000…I was saving since I was 16 working my butt off because I was so desperate to leave)
-Have a steady job that you like..its better if you love it!!! If not, you're going to be burned out & miserable
Now Lets go through some steps
Step 1: Evaluate Your Financial & Emotional State
Are you really emotionally ready?
Moving out is a huge change…especially if you are moving out on completely on your own & you come from a loud family. You'll enjoy the peace & silence you never had before but you might end up feeling lonely.
Do you make enough money & is your job stable?
Step 2 : Explore Your Options
-Roommates (can you trust them? )
-Renting A Room (you might have to share a bathroom & kitchen with other people)
-Completely on your own in your OWN APARTMENT (no roommates..no hassle)
Step 3: Finding Your Apartment
Make sure you check out several apartments before you choose one.
Do research on the area & make sure its safe.
Check out if there is parking & if there is a laundry room in the building. If not, find one near the apartment & also locate a grocery store nearby. Get familiar with the area.
Do a lot of research…do not just take a look at the first apartment & move in. Be aware of your options. Make sure you're in a convenient location for work …& if you don't have a car ..make sure you're close to transportation & take a look whats nearby. Is there a pharmacy, laundromat, or grocery store nearby?
I found my apartment for $915 on trulia.com in northern new jersey right off the garden state parkway which was freaking awesome because I travel all over the place for work. (freelance artist)
Be aware you might have to pay a broker fee & security deposit. It usually says so on the website.
My Broker fee: $965
The Security Deposit was 1 1/2 months rent : $1,372.5
Questions to Ask:
What utilities are included?
Are pets allowed & if they are is there a fee?
Are there any changes or renovations to the apartment before I would move in if i take this apartment?
Is there parking?
Is there a laundry room?
If there is no parking check the signs on the surrounding streets. I spent so much money on parking tickets. It took me a while to remember what days I couldn't park on certain streets…so make sure you take note of that.
When checking out the apartment…make sure you ask them if there are going to be any changes before you move in. I love wooden floors…I hate carpeting…the entire apartment had wooden floors until I moved in. The bedroom was covered in the most disgusting cheap carpeting ever..I was so upset. I was so surprised they did that. So make sure you are clear about certain things like that.
Step 4 : Calculate Expenses & Income
Now that you found your apartment before you even sign a lease agreement, calculate all expenses & income to make sure you will be able to afford everything. There are going to be expenses you might not think of at first.
I have listed ROUGHLY what my expenses are to give you an idea
-Rent            $915
-Phone Bill        $80
-Gas/Electric Bill    $30-$100 (depending on how often your home & how often you cook)
-Food            $150-$300 (yes I am a fat ass)
-Travel (Gas & Tolls)    $200 (i travel much more than the regular person)
-Internet        $80
-Car Insurance    $100
-Entertainment
Make sure you make at least 3 times your rent!
The year I moved out I was making around $35,000 & was able to save $7,150.03
Had I not moved out..I would have been able to save double that. Add another year & I would have had enough money to invest in a house & made it a cashflow property. So think twice before you move out. That's automatically $12,000 a year just to live…but then again this also depends on your expenses. Your rent could be different.
Start buying stuff you're going to need….you might not think of it because you're so used to certain things being automatically replenished by your parents so you don't even realize it.
-toilet paper
-dishwashing detergent
-soap
-shampoo & conditioner..toothpaste..toothbrush lol
-laundry detergent
-cleaning supplies (windex, paper towels, vacuum or broom)
-cooking supplies (utensils, pots, & pans)
-shower curtains….& regular curtains
-those shower hangers
-tape
-screwdriver (you might have to put together furniture…cough cough…from ikea ..or putting up shelves)
-emergency first aid kit (seriously…especially if you're learning how to cook for yourself for the first time)
-towels
-bed sheets & pillows & blankets
-trash can
The first night in my apartment..I felt so accomplished. i felt I had made it…and then I opened the fridge to realize there was nothing in there. Then I went to the bathroom…& realized there was no toilet paper. Also when I took a shower…I didn't have shower curtains.
I never bought a TV…my mac computer was my TV. I would only watch Netflix & Youtube. I was on a mission to save money kinda lol …I went all out furnishing my apartment.
Step 5: Finalizing Your Decision?
Once you decide on an apartment, you'll have paperwork to fill out. You might need to bring pay stubs.
For the security deposit, you'll have to get a certified check from the bank.
Make sure you read the lease agreement before you sign it.
Also save the superintendent's # in your phone as soon as you get it in case there is a problem with your apartment.
Step 6: Moving In & Furnishing your Apt
Moving can stressful, keep organized & label your boxes so you know what is in it.
I was sleeping on an inflatable mattress on the floor until my cat poked a hole in it..peed & shit on it.
This is how I furnished my apt:
-Bed frame & mattress from Ikea                $788.62
-Kitchen Island from Bed Bath & Beyond Online        $300
-Fancy Decorating Stuff from Ikea  (shelves,mirror etc)    $200
The first month in my apartment I spent so much money, $3,804.32 to be exact,  furnishing my place & everything & my car troubles…I thought I made a big mistake but everything balanced out next month.
Step 7: Financial Survival
SAVE AS MUCH MONEY AS YOU CAN EVERY MONTH!
Budget your money.
You never know what emergencies might be thrown your way.
Medical bills or car repairs can be very expensive. Save for a rainy day.
Life happens so be prepared for anything…
Especially if you drive..I can't tell you how much money I spent on fixing my 2006 Kia Spectra. I paid for Ubers plenty of times to get to work.  One day my car starts smoking on me in the middle of the highway, wires & spark plugs melted, the engine was shot…I was done. Luckily someone bought it from me as a summer project. Make sure you have Triple A! It took me a while before I did & it is really affordable.  I ended up purchasing a used car off of Craigslist, a 2006 Honda Accord with 100,000 miles for $5,000.
The Pros & Cons of Living on Your Own
Pros
-freedom
-you can walk around naked
-no one tells you what to do
-come & go as you please
-silence & peace (kinda…first 2 nights a tenant on the 2nd floor wouldn't stop vacuuming in the middle of the night…I wanted to shoot myself lol…thankfully it stopped)
-independence (nothing feels better then knowing you're strong & you can make it out there in the real world)
Cons
-you may feel really lonely (it's a big change especially when you come from a loud house)
-it's tough & no one is there to hold your hand…you're on your own kid unless you have a really supportive family…god bless you then. You are gifted my friend
-BILLS (yeah …the money goes by faster than you think..& some months you might not be left with much in your pocket ..or sometimes negative so make sure you budget)
-Cooking & doing your own laundry (I'm not crazy about cooking especially after a long day of work at the salon…I always left a pile of dishes in the sink )
Anyways…I hope this survival guide has helped you. If you have any other questions or feel like I haven't covered anything go ahead & please send me an email!
Save
Save