Sometimes we think the grass is greener on the other side but it is not always true. Everything has its pros & cons. There is always balance in this world. I left the salon life more than 6 months ago & decided to go on my own as a freelancer.
At first I couldn't be happier!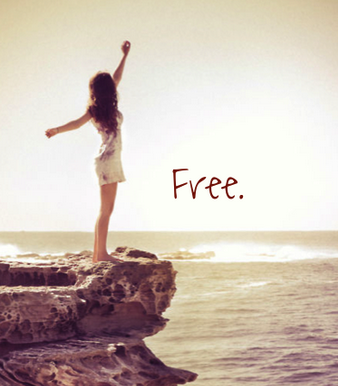 I would wake up whenever I wanted & it was summer time when I left so I'd go on hikes & go kayaking in the middle of the day. It was truly incredible & I felt so free. Fast forward 2 months and sadly it gets old a bit.
I work with a Bridal Company so most of my work is on the weekends, occasionally during the week for the Indian weddings. Aside from the bridal company I'll do a photo shoot or a house call. I'm fairly new to the bridal company and make the same $ just working weekends as I did working full-time, long hard hours, as an assistant/ junior stylist/ receptionist/ inventory & social media manager at a salon. However, making the same as I did in the salon is only for the months of May through November. The bridal season warms up in March & hits full speed in May. I've just been enjoying it & not really trying to be "busy" & have found to spend my time in other ventures than just being in the beauty industry.
I do travel very far sometimes …I'll spend about 9 hours in a day just driving occasionally. Usually I do local weddings but this year I'll be going to Jamaica for a wedding!
I'll get up extremely early at odd times like 3 in the morning for Indian weddings. I am aware that every freelance artist works in different parts of the beauty industry so our lives may be different.
That is just a look at my life as a freelancer!
Remember these are just the differences from me working in a salon to freelancing on my own & with a bridal company. The differences between a freelancer & a signed freelancer with an agency vary too which I'll write in the next post.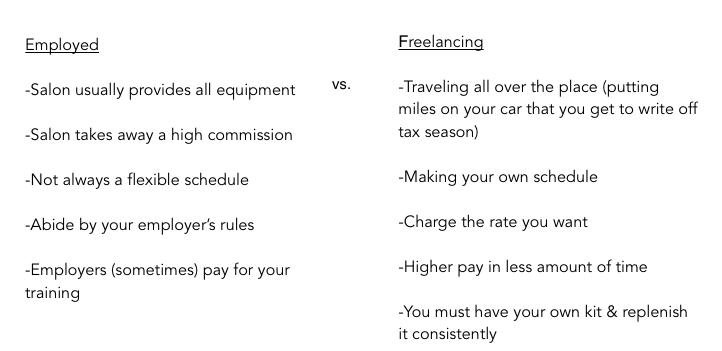 Hope this post gives you a better perspective 🙂
Save