So I just signed up on Poshmark a week ago & I shared a post about it. So far I am loving it & have made money in less than a week.
Poshmark is a free app you can download on your phone & it is so easy to set up & get started. I love how hassle-free it is! You don't have to worry about shipping since the company charges them shipping separate & they just email you a shipping label. They do take a small fee whenever you sell something.
As far as shipping boxes, you can get FREE boxes from the Post Office. You can just order them online & it doesn't cost you anything! This information just blew my mind because I had just started my Bath Company on Etsy.
Make sure to get the mailing boxes instead of the priority mail boxes when you are shipping your items you sold on Poshmark.
Poshmark feels more like a community & the app works great!
In a week I sold 2 pairs of my heels which I never used & were just sitting in my closet taking up space. From 2 items I have made $64 in just one week.
Th earnings are still pending as you see here & will be redeemable once the buyer accepts the item.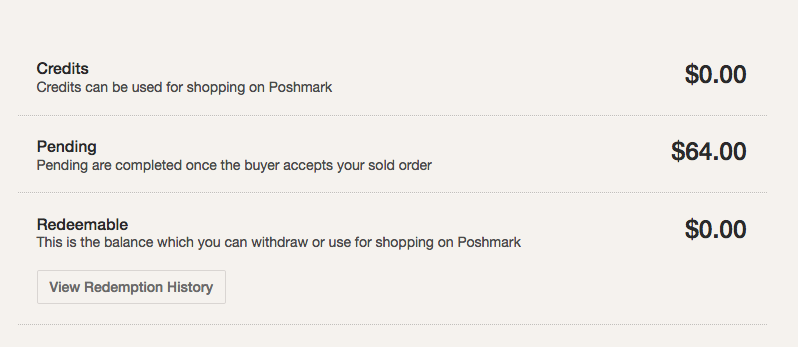 I think Poshmark is a great extra income to have! If you sign up you can use the code:
GSJFL
With that code you get $5 when you sign up & I get $5 too. I think that is pretty sweet!
My Poshmark is @lifeofamua
I'll be sharing tips once I start selling more items on Poshmark 🙂 <3