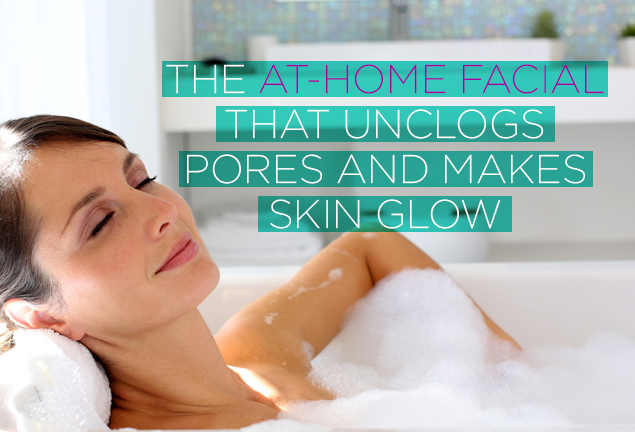 Secrets to Great Skin
I have a facial steamer right in front of me giving my skin moisture and opening up my pores while I write this post…literally.
I believe that it is extremely important to take care of your skin not just when you get older but while you're young too. Every woman should have a daily beauty regimen if they care about the way their skin looks.
Anytime I neglect my skin or poke at it, eat junk food or not drink enough water, I notice that my skin just breaks out (which is currently happening right now!)
I also try to stay away from non-natural products as they contain harmful toxins which are absorbed by the skin. I used to use St Ive's Apricot Fresh Skin Scrub but then I read the ingredients carefully and came to realize there were so many things on that list I couldn't even pronounce. It also contains fragrance which is one of the ingredients you should avoid putting on your skin!
Then I ran into Morrocco Method, a company that provides raw, vegan, and paleo beauty products that don't contain sulfate, gluten, and synthetic chemicals. On top of that, they are soy-free, GMO free, cruelty free, and the best part is that their products are made in the US. I honestly believe in their products and I am totally in love with them <3 I started using their Feng Shea Facial Scrub and it makes my skin feel so amazing. It's exfoliating & moisturizing. I have tried other natural products like Dr.Bronner's but it leaves my skin feeling so tight. So far Morrocco Method Feng Shea Scrub is awesome and they came out with a Spa Detox Facial Set which I am so excited to try.
Investing in Your Skin
Your skincare should be an investment and I take it seriously because I want my skin to look good for a very long time and not get Botox lol. Whenever you go to a salon they have a facial steamer so I did a lot of research to find a small at home facial steamer and I found the Nano Ion Platinum Steamer. I would suggest purchasing one, if not you could just boil a pot of water & steam your face that way..I've done that in the past before I got one. It was a little expensive at around $100 when I first bought it and I just found it way cheaper …gurr way to go! I have had this facial steamer for over 5 years now so I think it was worth every penny. It is still going strong & works perfectly fine. The reason I went with Nanocare is because it makes extremely small, less than 100nm diameter ionized steam droplets and most steamers have an 8,000 nm diameter. The smaller the droplets are, the easier it can penetrate the layers of your skin to give you more moisture.
So let's get to my routine..
1.I cleanse my face, I use organic virgin coconut oil to remove all of my makeup. Then I use the Morrocco Method Feng Shea Facial Scrub or I'll make my own facial scrub with brown sugar & lemon juice.
2.I'll sit in front of my facial steamer for 10 minutes & use more coconut oil to massage into my skin in circular motions. If I have any serious blackheads I like to remove them with a comedone extractor tool before applying coconut oil.
3. After the facial steamer is done spraying, I splash cold water onto my face to close my pores & then apply a toner. Sometimes I use Witch Hazel or Sea Breeze, whichever one I have at hand. However, my favorite astringent is Apple Cider Vinegar. Yes, you heard me lol. It restores the proper pH levels to your skin.  There are so many benefits of using it and I will write that in another post.
4.I enjoy my soft smooth supple skin lol. Btw I will occasionally do this before I do my makeup and my foundation goes on like silky butter. If you are going to do this before applying your makeup, please make sure to tone your skin beforehand.
Also please take into consideration that what you put in your body has a huge effect on the appearance of your skin. Incorporate veggies & fruits into your diet along with lots of water.
Save
Save
Save